STEP FUNDAMENTALS WORKSHOP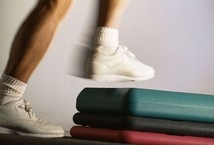 The "basic" step involves stepping first one foot then the other on top of the step and then stepping the first foot and then the other back to the floor. This 6hr workshop will:
- Take you through safety guidelines
- Understand Base movements
- Music, 32 count and cueing
- Class planning and structure
- Choreography and directional applications

---
INDOOR CYCLE FUNDAMENTALS WORKSHOP
This workshop will assist you to understand the fundamentals that go into teaching a basic Indoor Cycle class. This 6hr workshop will:
- Take you through safety guidelines
- Understand proper technique
- Music, 32 count and cueing
- Class planning and structure
---
BOOTCAMP BASICS WORKSHOP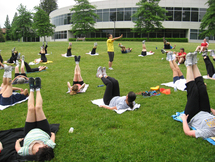 Programming a 1 hour Bootcamp class can be tough if you have not done it before.
In this 6hr workshop you will:
- Understand safety guidelines
- When and how to cue vs coach
- Class planning and structure
- How to use music to help you
- How to progress your participants
---
BENDER METHOD OF TRAINING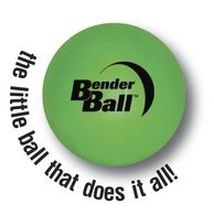 The Bender Ball Foundations course is the premise of all Bender Ball Training programs and teaches the small ball principles combining comprehensive theory together with a hands-on inter-active practical application. Acquire a better understanding in achieving maximum muscle activation and learn selected core stabilization exercises that will challenge all levels. Walk away with a results-driven, research based, cutting edge and functional exercise program that will enhance your clients lives. Bender Ball takes core training to a new level - on its own!

CEC's: AFLCA, BCRPA, canfitpro FIT & PTS, CSEP, MFC


For more information or to Register
http://www.fmgonline.net
---
canfitpro FIS THEORY PREPERATION

You have taken the course and now you need to get ready for the written exam. This 3hr workshop will help you prepare for your canfitpro exam in a group setting reviewing sample multiple choice and short answer questions.
---
canfitpro FIS PRACTICAL PREPERATION

Prepare for your canfitpro practical observation by going over expectations and class programing in a group setting. (Space is limited)
---
Leave it at the Door - A Motivational Workshop
Have you had a bad day and then you have to teach a class or meet one-on-one with a client? You have to be able to turn off the negative and turn on the positive. This workshop will give you valuable tools to be able to turn on the smile.

Become the Great Instructor
Have you ever finished putting together your step choreography and you're not sure how you are going to "break it down". Does your step class have a mixture of novice to advanced students and you find it challenging to keep all levels motivated? Become the Great Instructor. Let Ron show you some simple moves that are easy to follow for the novice yet challenging for the advanced. Ron will show you how to keep your members engaged, yet keeping the choreography fun and fabulous!

The Bad Body Image
Body image is influenced by standards set by society and the culture that surrounds us. Having a negative body image can have health and psychological problems. We have the power to overcome these negative thoughts and create the healthy body image. Join Ron in a lively, interactive discussion from the perspective of a fitness leader, on how to become a positive influence on your clients.

How to Predict the Next Fitness Trends
Is it possible to predict the next fitness trend? Believe it or not the answer is yes! The fitness industry is in a constant change and we don't want to be behind the 8 ball when the change hits us. Check out where we were and how to prepare for the next wave. Find out the formula on how to predict the trend in a fun, but thought provoking, session.

Spin Rhythm
Experience a class that is based on mind / body techniques. Utilizing inspirational music, dive into a class where your mind becomes peaceful, your body becomes strong and your soul is energized.

Benefits of Cross Training
What is cross training and why should we cross train? Spend some time with Ron to go over the why's and get you started.

Stretch or not to Stretch
Stretching is important to do after workouts, but yet we skip this critical component of our exercise routine. Let Ron explain why it is important in a fun and active workshop, so you can become a Stretch Believer too!

---
EMAIL: ron@ oncuefitness.com
PHONE: 780-952-7840